Services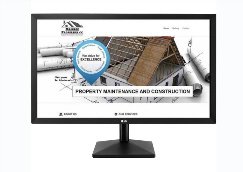 ArtFX 2000 is your one stop shop for small business.
I can help you to distinguish your brand - from logo design, to brochure and website design, to branding your shop front, or vehicle with vinyl signs.
Why not give me a try?
OR
Get a professional designed logo for only

R 999.00
Graphic Design
I offer graphic design services at very competitive rates. Services include the following:
Logo Design
Corporate Identity
Brochure Design
Custom Design
Pamplet/Flyer Design
General Layout
Label Design
Package Design
Pesentations
Web Design
A small business owner's time is invaluable. You may not have time to grow your business or put in extra hours before starting to manage one. Don't worry! I understand and can help! I will create a beautiful website that is user friendly, yet easy to use.
Web Design services include responsive websites from R1999.00 for up to 5 pages. This is a SPECIAL LIMITED OFFER. Ideal for a small or start-up business. It comprises of the following:
Home page
About
Services
Gallery
Contact page
Please contact me to take advantage of this limited offer.

Vinyl Lettering/Decals
Vinyl decals are very affordable and an excellent way to enhance your brand. I offer cut out vinyl in the form of stickers or decals at very reasonable rates. Whether you want to showcase your shop front, or personalise your kid's room, I can assist.
Illustration
I also offer traditional and digital illustration in the form of pastel/charcoal to Adobe Photoshop and Illustrator.